Christ is risen from the dead
Trampling over death by death
-Matt Maher
We had a wonderful Easter Weekend! Busy, but good none the less. The Easter service at church was beautiful and really touched my heart. I think it was a perfect way to end a wonderful weekend with family & friends. :) And I am
ever thankful
for
grace
and
forgiveness
.
A few highlights...via Instagram!!
Last week I tried Zico Chocolate Mint Coconut Water. I thought it was a slice of heaven poured into a cup. Seriously, it was amazing! You can only buy it around here in the smaller bottles though. So I tried making my own: I just took regular coconut water & added unsweetened cocoa power. Blended for about 3 minutes and it was perfect. How can something so healthy taste so stinking good? Not sure... ha!
I finally buckled down and started participating in the Photo A Day April challenge for Instagram. Oh it is SO addiction. My love for it has surpassed FB, Twitter and any other "social media". Then again is Instagram really considered SM anyway? Not sure. But, are you participating? If so, let me know and I'll follow! You can find me
here
!
On Sunday morning Josh bought me a Java Chip Frapp & the soundtrack for The Hunger Games. Fun way to start any morning, I think. ;-)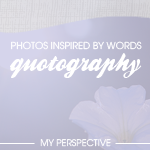 Hope yall had a lovely weekend. Happy Monday!!